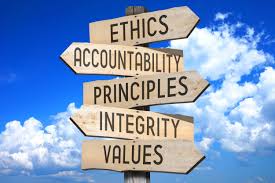 Length
2 hours
Enrollments
946
Modules
4
---
When accessing our online training, please make sure you are using the Google Chrome or Firefox browser, which works best with our courses. For issues regarding online training and Help Desk Support for this site please email

support@nuvola-networks.com

.
You will have 30 days to complete this course before it expires. If you do not complete the course wihin the time limited you will have to pay to take the course again.
COURSE OBJECTIVES

: This course was developed to assist law enforcement personnel in establishing a foundation for making good ethical and moral decisions in their positions of authority and in their personal lives. The goal of this course is to provide participants, who have been sworn to a position of public trust, with some tools and food for thought for the important role they and their colleagues play in maintaining the public trust and adding meaning and substance to the profession of criminal justice.
LENGTH OF COURSE

: 2 Hours
TARGET AUDIENCE

: Law enforcement, Corrections & Telecommunications Officers
PREPARED BY

: Richard Bryan
Course Prerequisites
No Ratings have been submitted for this course.